Steve Hines at Disney during EPCOT
Steve Hines at Disney during EPCOT
at WED Enterprises, Glendale, CA during the 1980-1984 development of EPCOT Center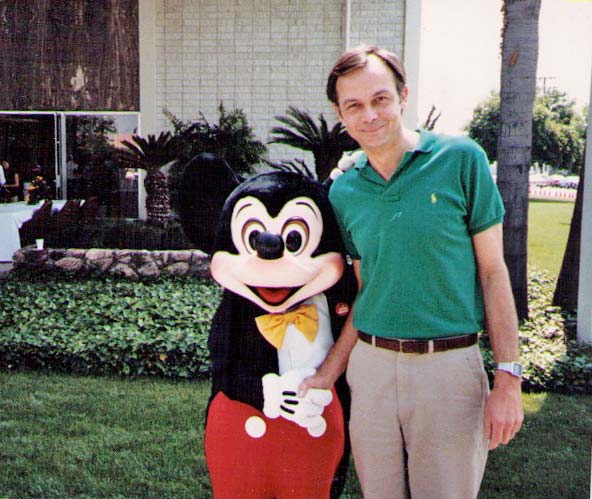 Steve Hines with good friend, Mickey Mouse, April 17, 1982
---
The Imagination Pavilion, sponsored by Eastman Kodak.  Steve proposed and designed several show ideas including the kaleidoscopic tunnel, magnifying mirrors, and the idea of colors following a guest through a tunnel.
---
Steve designed flight simulator with infinity optics, considered for use at EPCOT, October 1982.
---
Steve Hines, engineer and designer of the dual-camera 3-D camera rig, working 7 days/week, 1981.  The rig was used to shoot "Magic Journeys", "Captain Eo", and "Honey, I Shrunk the Audience".
---
For consulting, or technology licenses, please contact Steve Hines at: