Reducing Droughts and Floods
Reducing Droughts and Floods

       The world climate has undergone enormous changes in the last few years, creating devastating floods in some areas, and droughts in others, sometimes simultaneously.  .  
---

      This is a proposal to crisscross the country with a system of pipes so that water in flooded areas can be pumped to drought areas.  Each of these major pumping stations can have smaller spider pipes that reach out into the region.  
      Valves on each section of pipe allow simultaneous pumping in different areas.  
---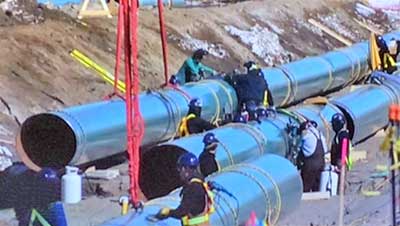 Laying pipe and installing pumping stations

 would create many j

obs across the country

.  The cost of not reducing droughts and floods is measured in lives lost.  This pipe laying project would be not unlike building the country's network of roads.

 

 
---
Hines' original entry in lab notebook #2:

---
      This idea is offered royalty free for the social good.  For more information, please contact Steve Hines:
USA
email: Steve@HinesLab.com
ph. 818-507-5812