Wide-Angle Lens Adapter
Wide-Angle Lens Adapter
      This lens adapter was invented by Steve Hines for covert photography through a small opening.  The device can be improvised using a plastic tube, then discarded drawing little attention if found.  The tube can be used with any camera.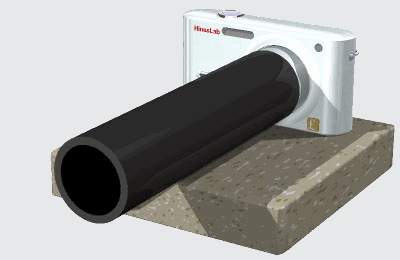 The wide-angle adapter can be any cylindrical tube with a reflective inner surface.  A cast acrylic (Plexiglas) tube is a simple choice.  The camera photographs the view directly through the hole, and the multiple reflections of the interior of the tube.  Alternate circular images, starting with the open-hole, are erect and right reading.  Alternate odd-numbered reflections (first, third, fifth, etc.) appear rotated 180°.
      Uncorrected video segment shot through tube showing a car passing from right to left across the camera's field of view.

      A wide-angle lens really benefits from the optical properties of the tube.

.

 A clear Plexiglas tube, painted black outside or wrapped with black tape, is almost completely reflective insid

e

.

. I

mage quality greatly depends on the internal surface quality, and centering of the tube.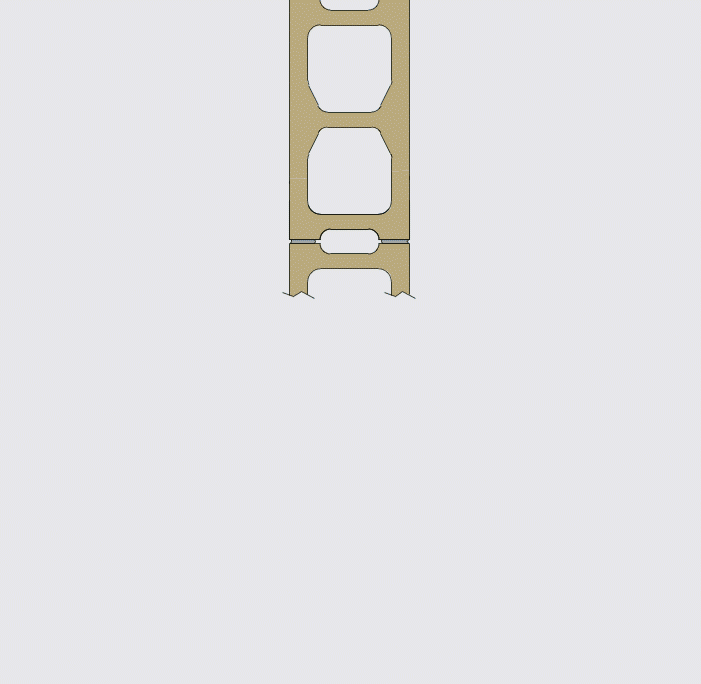 If a scene is viewed through a hole in a wall, the field of view is restricted to the hole size.  When the scene is photographed through a polished tube, wider parts of the scene are seen in the reflections.  Alternate bands of reflections are upside down, and reversed left to right.  These reflected rings are rotated 180° using Photoshop, or similar image-editing software.
      The tube may appears to be transparent in the 3rd band, however it is simply an upside reflection of an upside reflection in the 2nd band.  
---
Coverage using the Hines' Wide-Angle Adapter
| | | |
| --- | --- | --- |
| image Order | image-Diameter increase (Field of View) | image Area increrase = (image dia.)² |
| "0", zero order (open hole) | 1X (reference) | 1X (reference) |
| 1st reflection* (must be rotated) | 3X | 9X |
| 2nd reflection | 5X | 25X |
| 3rd reflection* (must be rotated) | 7X | 49X |
| 4th reflection | 9X | 81X |
| Nth reflection (image quality falls off with each reflection) | – – – | – – – |
*Note, all odd-numbered reflections must be rotated.  Even numbered reflections do not require rotation.
---
This adapter is intended for legal surveillance work and intelligence gathering only.
---
Hines' original lab notebook entries for this invention:  
---
      HinesLab is actively seeking licensees to commercialize this technology.  This is not a product being offered for sale to end users.  Please contact Steve Hines at: