DARPA Flight Simulator
DARPA Flight Simulator
Phase 1, SBIR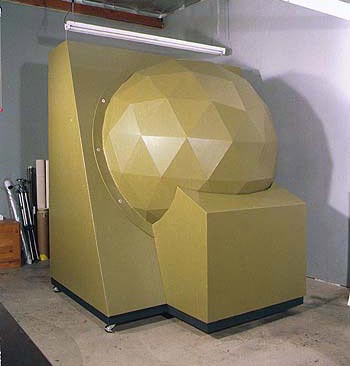 In 1987, HinesLab won a Phase-1 SBIR project from DARPA to develop a SIMNET networked flight simulator that pilots in various locations could fly together and against each other to practice their flying skills.  This physical simulator model represents Phase-2 level work done on a Phase-1 budget.  
---
This optical approach was made possible by the newly available single-lens video projector.  Other video projectors at that time were 3-lens CRT projectors (Barco, etc.).
---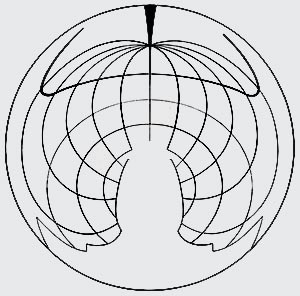 The grid used to map the 360° spherical image onto the interior surface of the dome.
---
     This is one of several flight simulators designed by Steve Hines, not a product being offered for sale to end users.  Flight-simulator manufacturers and other clients are invited to contact Steve Hines with questions.
USA
email: Steve@HinesLab.com
ph. 818-507-5812