GurgleApp
Gurgle
Wallpaper app for the iPhone
---
Rotation and sloshing: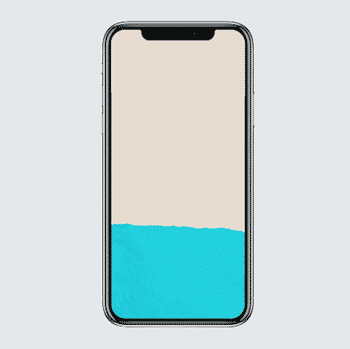 Our goal was to provide the Gurgle app with all the "fun" and excitement of dropping your phone in the sink, but without the damage.  "Water" runs down and sloshes around on your screen.  
      This would have been the first fluid-dynamics wallpaper app for any smart phone.  
---
Horizontal: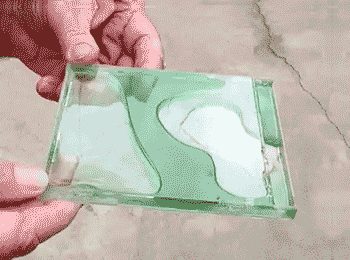 A demo, when turned horizontally.
---
CAUTION:  FRAUDULENT  software  developer:
      DownTown Design Services (Randolph Crossley, pres.), in Dover, Delaware, advertised themselves as a smartphone-app developer.  In Oct. 2020, they signed a contract to develop "Gurgle" a fluid-flow dynamic wallpaper for $7,100, starting with a 60% deposit.  
     They finally showed what looked like partial results that worked on their desktop computer (but not yet on an iPhone).  On that basis, they extorted an additional 20% progress payment (now up to $5,680).  They stopped returning calls or answering emails.  I realized that they had used Blender software to simulate the app which runs only on a desktop computer.  They knew from the beginning that fluid-flow was too demanding for a smart phone, but continued to string me along.   
    We have reported them to the Dover Police, the Better Business Bureau, and we now deal with them only through our lawyer.   In 2021, they changed their name to Xtreme Website Designs, and use a mailbox in Houston, TX.  We caution anyone from using them.
---
For questions, please contact Steve Hines at:
HinesLab
USA
email: Steve@HinesLab.com
ph. 818-507-5812