Folding Boat
Folding Boat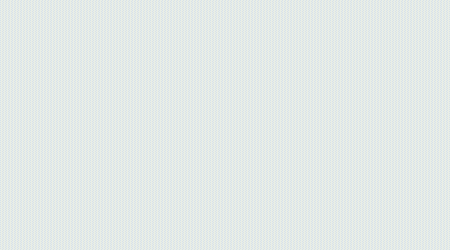 The School of Design, at North Carolina State University in Raleigh, held an annual boat race where students and professors could enter any wacky design that could float.  This was the entry made by Steve Hines using two 4×8′ sheets of Masonite.  The bottom sheet was used for the bottom and sides, cut on curves and glued together.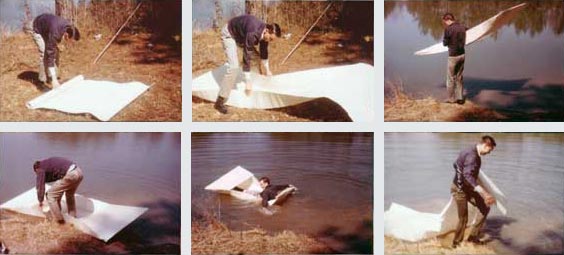 The design was tested with single-face corrugated paper which was not up to the job.  The advantage of this approach, when it's made of a plastic material that can be creased and folded, none of the cut edges are below water.  
---

     The boat was rebuilt using 4×8-ft. Masonite, cut and glued together, with a top sheet added for rigidity.
---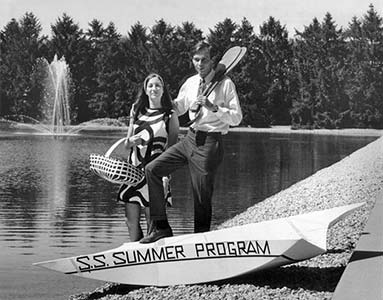 Steve had a internship at General Motors in Warren, Michigan in the summer of 1968, where he and fellow intern, Nancy Dunker, made a boat of 4×8-ft. foam board and floated it on the company reflecting pond, which did not amuse the security guards, but was a big hit with the hundreds of employees watching through their windows.
---
USA
email: Steve@HinesLab.com
ph. 818-507-5812