Floating Simulator Theater
Floating Simulator Theater



This is a floating motion-platform theater proposed by Steve Hines for entertainment venues, theme parks and museums. This combines the surround screen Omni-Max theater and motion base moved by pumping and spilling water to shift and tilt the theater in synchronism with the first-person action movie.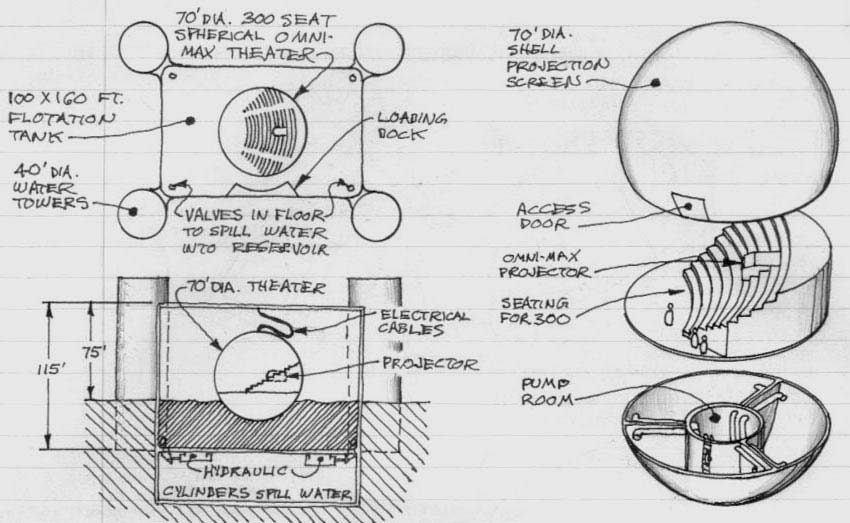 High-volume water pumps are used to fill the flotation chamber and corner towers to move the theater for the desired G-force feel in the seats. Additional water pumps are used in the central pump room, under the theater floor, to create any desired angular motion.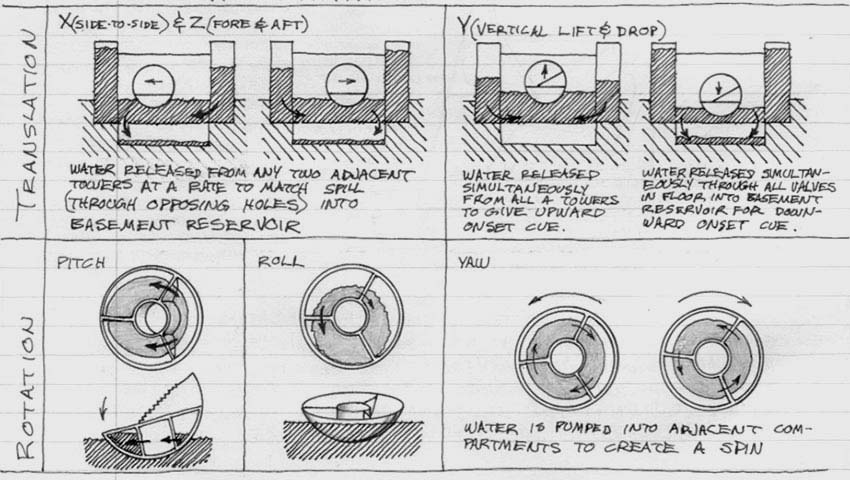 ---
For consulting, or to discuss technology licenses, please contact Steve Hines at:
HinesLab, Inc.
Glendale, California, USA
ph. 818-507-5812
email: Steve@HinesLab.com