Flex Lens
Image-Position Flex Lens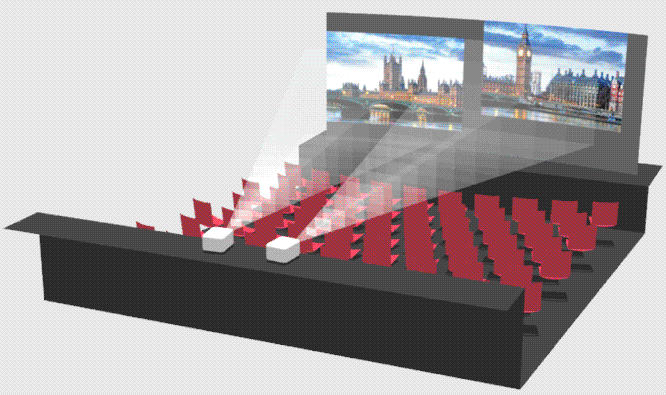 The Flex Lens allows 3-D and multi-projector images to be aligned precisely.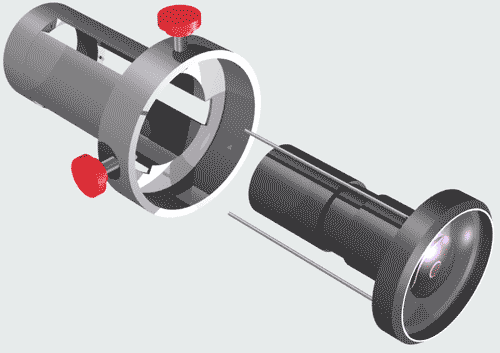 The Flex Lens, uses three spring-steel legs, to allow the screen image to be shifted vertically and horizontally for perfect alignment.  
      The three legs can be held with set screws, or threaded with right-hand threads on one end, and left-hand threads on the opposite end.
     The inner lens barrel can be held against the adjustment screws with (1) a leaf spring between the barrels, (2) a coiled tension spring around the inner barrel, or (3) by pre-loading the three legs with a spring force.
---
Hines' lab notebook #1 entry:
p. 83
---
      This is a technology announcement and license offer.  This is not a product being offered for sale.  HinesLab seeks a licensee for the Flex Lens.  Interested manufacturers, please contact Steve Hines at: