EyePlay™ Reverse-Depth Signage
EyePlay™ Reverse-Depth Signage
      EyePlay™ Reverse-Depth Signage seems to warp, move and play with you as you move past it.  Extremely attention getting.  A great way to advertise and attract customers.
---
| | | |
| --- | --- | --- |
| | | |
| A light-weight pre-printed plastic vacuum-formed sign. | | A vacuum-formed sign with clear areas to reveal updatable information, books of the month, etc. |
---
      This patented EyePlay™ card is a demonstration piece made to fit a business envelope.  The fan-folded shape can be scaled up to mount on a wall, or support stand in a store, or for example 10 x 30 ft. for an outdoor sign to meet your needs.
---

      The signs start with the desired image, whether photographing an object or drawn in a computer, and printed on a folded shape, with the depth the exact opposite what the viewer would expect.  When the viewer moves laterally past a sign, the panels that would be expected to get narrower through motion parallax appear to expand in width creating a reverse-depth illusion.
---
Examples: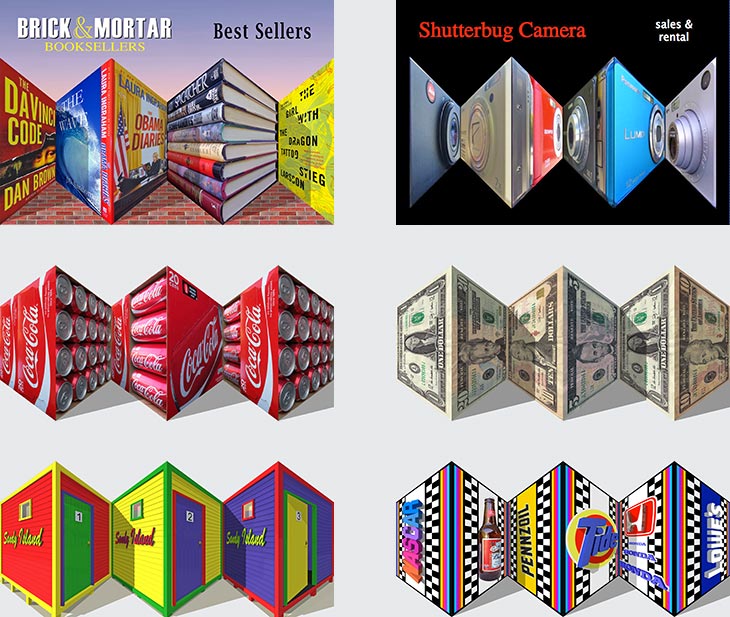 The effect works only when there is lateral motion of the viewer past the sign, as shown in the animation at top, or the illusion applied to architecture at  http://www.hineslab.com/eyeplay-reverse-depth-architecture
---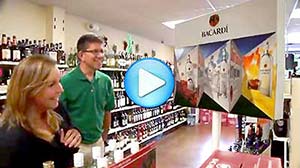 This signage technology is licensed to:
2995 Appling Rd., #106
Bartlett, TN  38133
Contact: Paulo Aur
email:  paulo@3dglassesonline.com
ph. (800) 767-8427
---
HinesLab seeks additional licensees.  Please contact Steve Hines at:
Glendale, California, USA
email: Steve@HinesLab.com